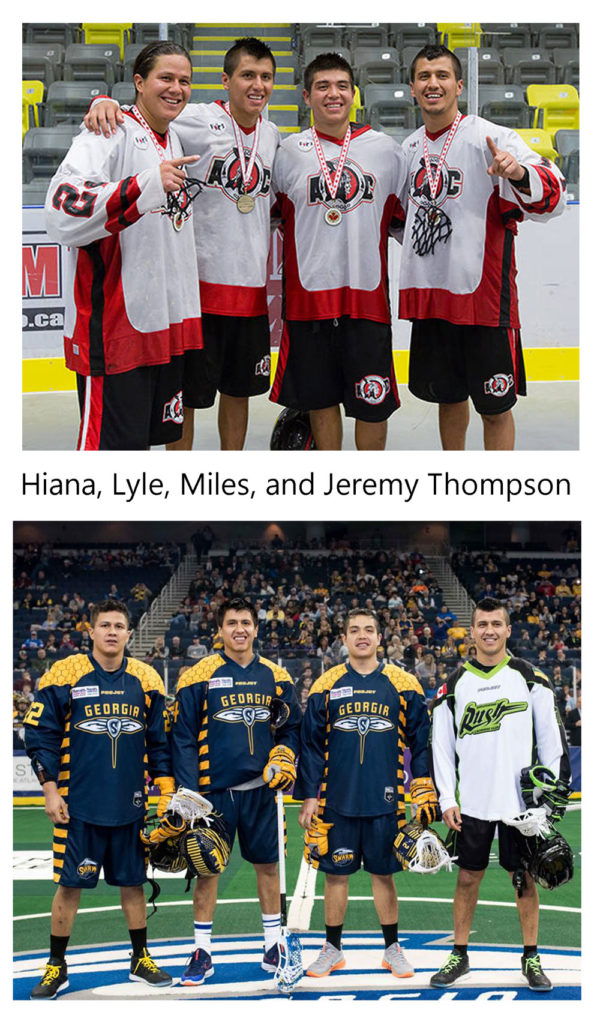 Congratulations to Dee and Jerome Thompson Sr. for their sons setting a World Record as 4 brothers played in a professional lacrosse game Saturday, January 7, 2017.
Jeremy plays on the NLL defending champions Saskatchewan Rush while his younger brothers (Hiana, Miles, and Lyle) play for the Georgia Swarm.
The Swarm prevailed 18-10. But all the brothers contributed to their team. Amazingly each brother tallied at least one point for their teams efforts.
Great job everyone!